THREE-PHASE TOTAL LOCKDOWN
Following the latest announcement from the Prime Minister's Office on 28 May 2021, enforcement of nationwide lockdown, effective 1 June 2021 will be implemented for a period of fourteen (14) days.
SEGi University & Colleges will resume all teaching and learning activities online except for students who need to be physically present at the faculty or requiring special equipment to conduct research. Students are to communicate directly with the faculty members regarding classes, examinations, research, and other academic activities.
All operational and management employees of SEGi University & Colleges are to refer to their respective Heads of Departments and contact the Human Resources Management (HRM) office for clarification regarding work arrangements and the business continuity plan within the said period.
Students and employees who will be in the office or on campus are required to adhere to the SOPs that have been set in place at all time.
SEGi University & Colleges values your safety and health, and we would like to urge everyone to remain safe and healthy.
The Management of SEGi University & Colleges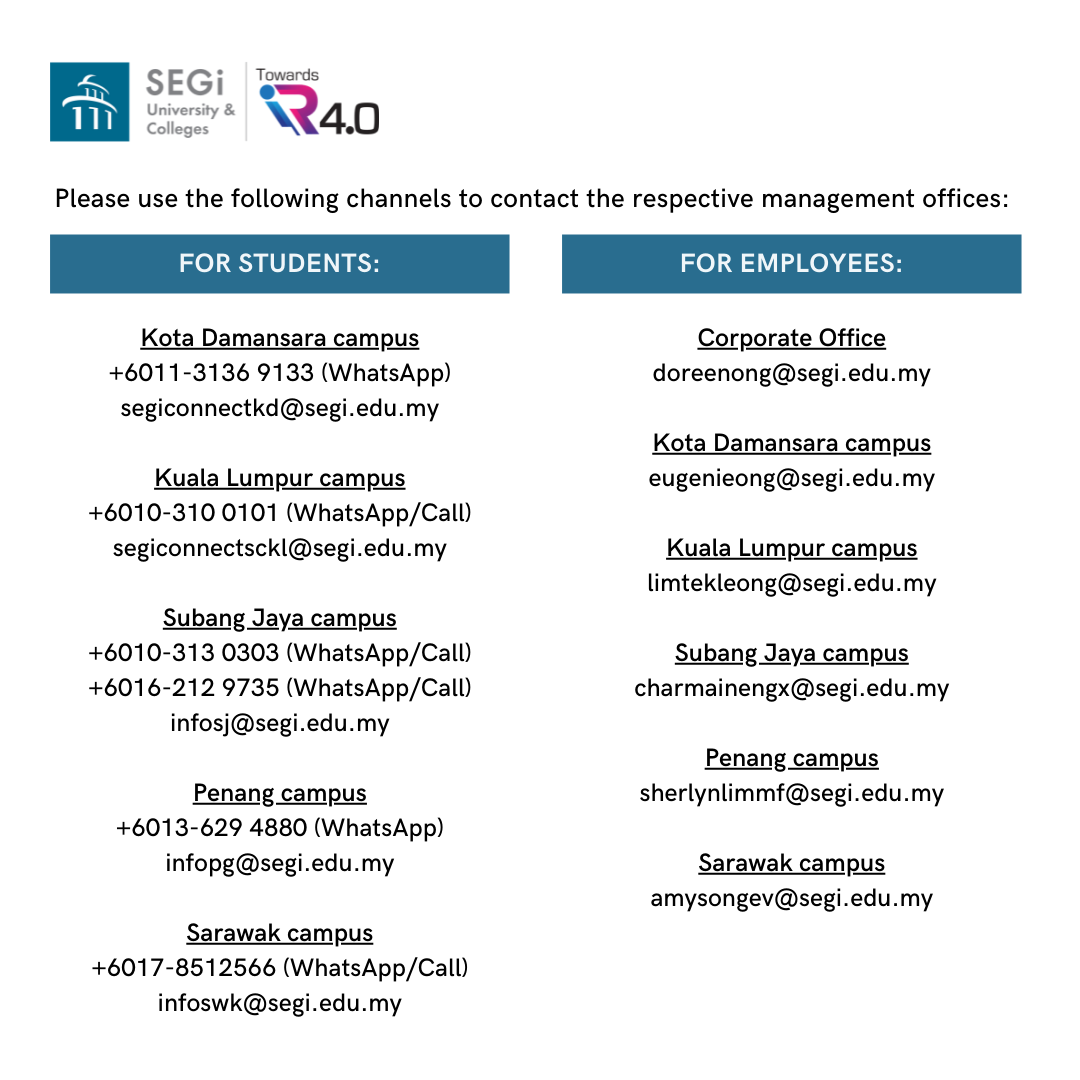 < Back