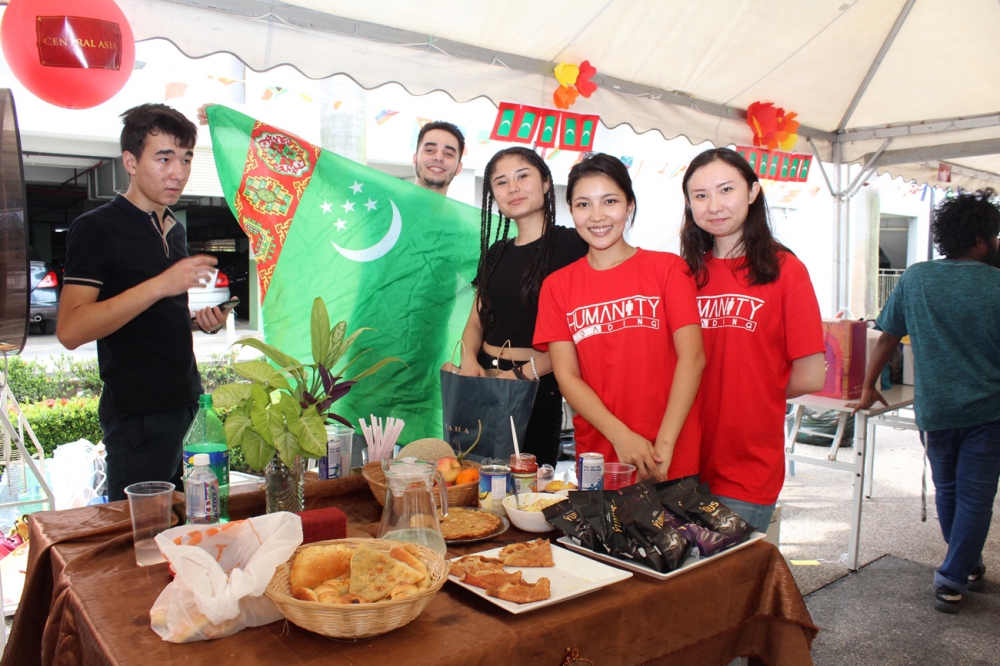 SEGi University International Food Fair
SEGians shared their diverse cultures through food at SEGi University International Food Fair on 31 October 2018. It was held from 11.00am to 3.00pm at the Piazza of SEGi University. Students from more than 15 countries comprising of Pakistan, Maldives, Indonesia, Eritrea, Yemen, India, Bangladesh, Tunisia, Brunei, Mauritius, Sri Lanka, Egypt, Central Asia (Kazakhstan, Turkmenistan, Kyrgyzstan), Sudan, Seychelles, including Malaysia celebrated and shared their cultures by showcasing an array of their traditional food which they prepared themselves.
It was a great way for students and staff to learn about the diverse cultures in SEGi and create a closer relationship with each other while tasting delicious traditional food.
< Back