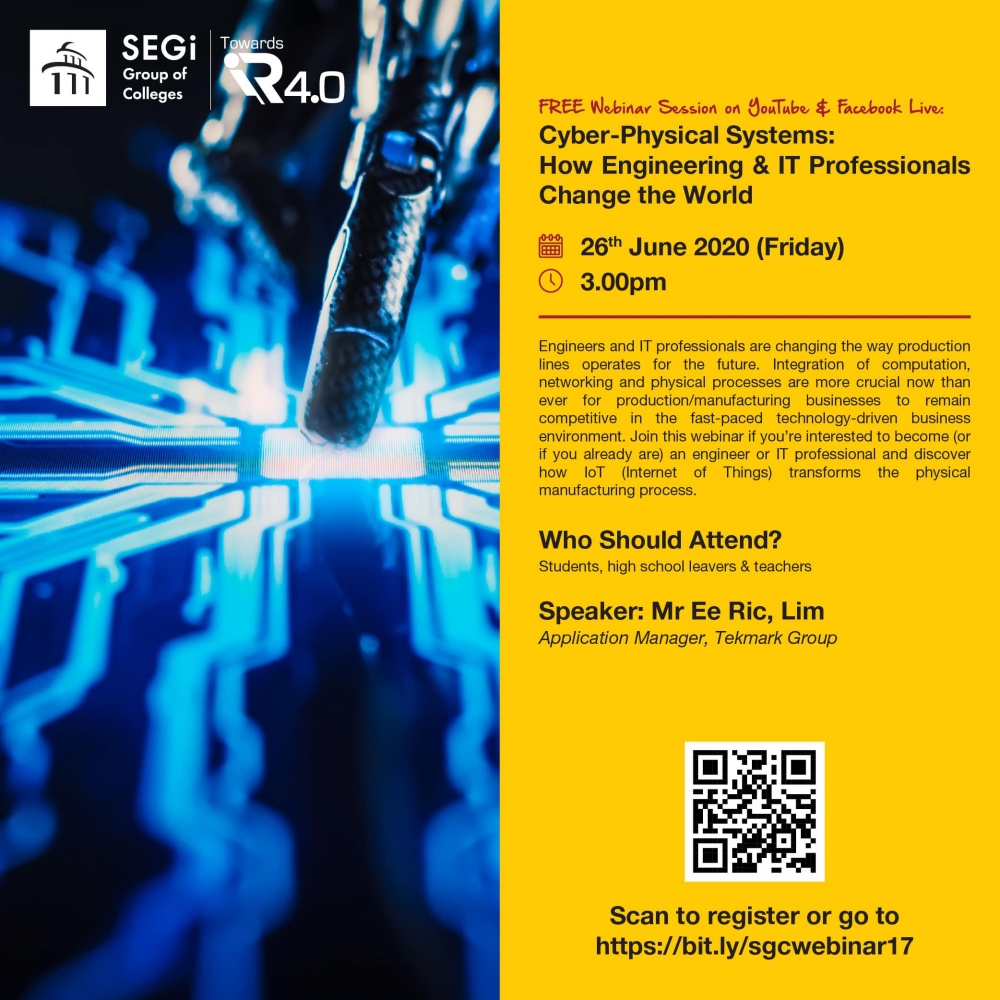 [WEBINAR] Cyber-Physical Systems: How Engineering and IT Professionals Change the World
Interested to become an engineer or an IT professional? This is a webinar that you don't want to miss!
Ever wonder how engineers and IT professionals design and code automated systems and turn complex manufacturing processes into computerized systems? Everyone is talking about Internet of Things (IOT), Artificial Intelligence (Ai) and Industrial Revolution 4.0 (IR4.0) - Join this webinar to find out what it takes to become a highly sought after engineer and IT professional!
Who should attend?
High school graduates
Parents
Anyone who wishes to pursue their studies in Engineering or IT
Your Speaker:
Mr Ee Ric Lim, Application Manager of Tekmark Group
Details of the webinar:
Title: Cyber-Physical Systems: How Engineering and IT Professionals Change the World
Date: 26 June 2020 (Friday)
Time: 3.00pm
Register here: https://bit.ly/sgcwebinar17
< Back