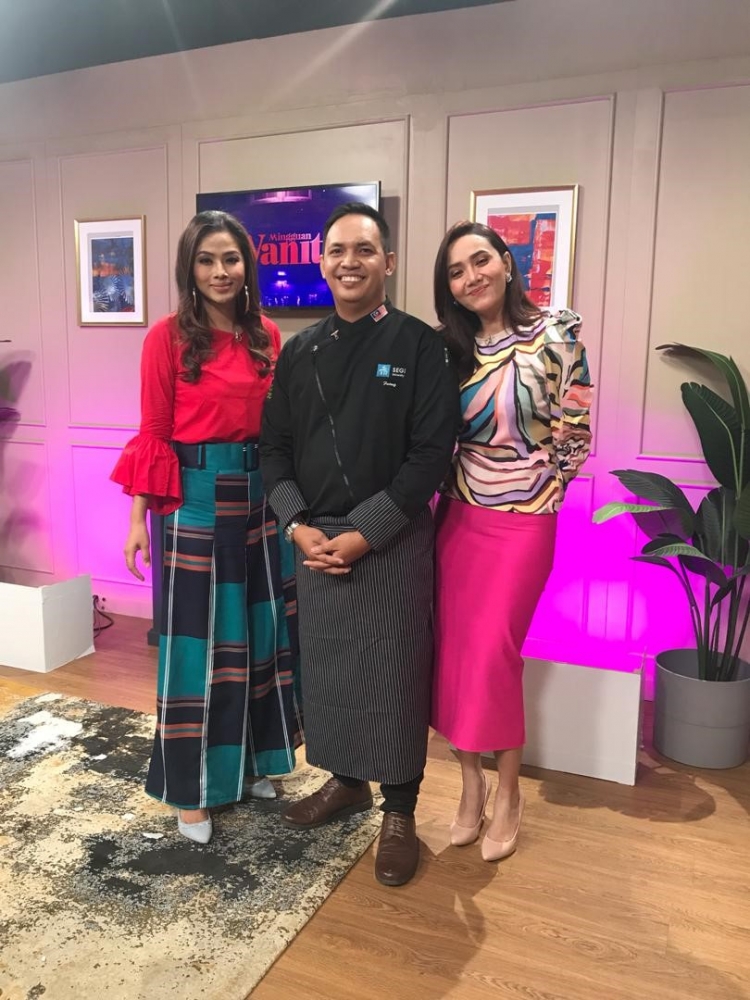 Chef Fairuz on Astro LIVE 
Chef Mohd Fairuz Mustaffa Kamal, our very own high-spirited lecturer from the School of Hospitality and Tourism (SOHT), SEGi College Kota Damansara hit Mingguan Wanita Live broadcast on 4th February 2020. Chef Fairuz took 10 minutes to demonstrate two of his special dishes, Mango Chili Chicken and Chicken and Mango Buritto. The show, which was aired on ASTRO channel 105 was hosted by two celebrities, Siti Elizad and Linda Onn and was viewed by over 58K viewers!
​
Chef Fairuz teaches culinary art and has been with SEGi for over three years. His appearance on Astro has certainly raised SEGi University's standard as one of the renowned hospitality schools in Malaysia. Well done, chef! You have made us proud and inspired SEGians to keep reaching for the stars. ​
< Back